Faculty of Economics and Information Science
Faculty of Economics and Information Science
Faculty of Economics and Information Science

Department of Economics and Information Science
Faculty of Economics and Information Science


Department of Economics and Information Science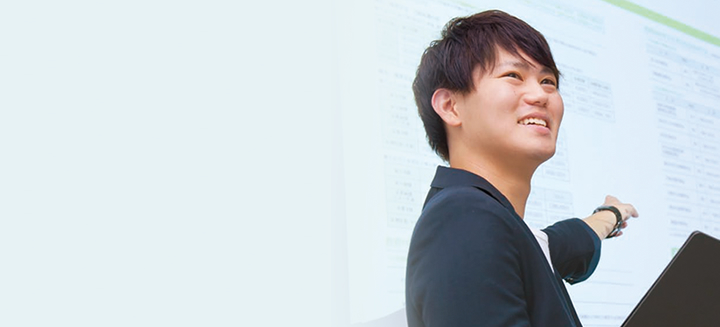 Knowledge of economics and information lets you see trends in the world.
In order to understand social trends in today's information society, it is essential for students to learn about information as well as economics. In the Department of Economics and Information Science, we develop human resources who learn economic mechanisms from a global perspective, acquire knowledge and skills about information, and can play an active role in society.
The aim of the Faculty of Economics and Information Science is for students to understand the importance of gratitude, tolerance and compromise, acquire a wealth of culture and specialized knowledge, and become capable of contributing to the development of a harmonious world and local communities where people live together. These goals are achieved based on our university's founding spirit.
*The Faculty of Economics and Information Science is scheduled to be reorganized in April of 2016.
Target careers
●Certified tax accountants
To use specialized knowledge to perform tax payment work for companies and individuals
●Financial planners
To advise individuals regarding financial plans, etc.
●Programmers
To work as an information specialist to create programs, etc.
●High school teachers
To teach information and civics courses in high schools
Qualifications and licenses that can be obtained