Access / Campus Map / Calendar
Access / Campus Map / Calendar
Access
An excellent location easily accessible from the Kansai area
In addition to the local Kakogawa and neighboring Himeji and Kobe areas, Hyogo University is also in a convenient location for visiting Osaka.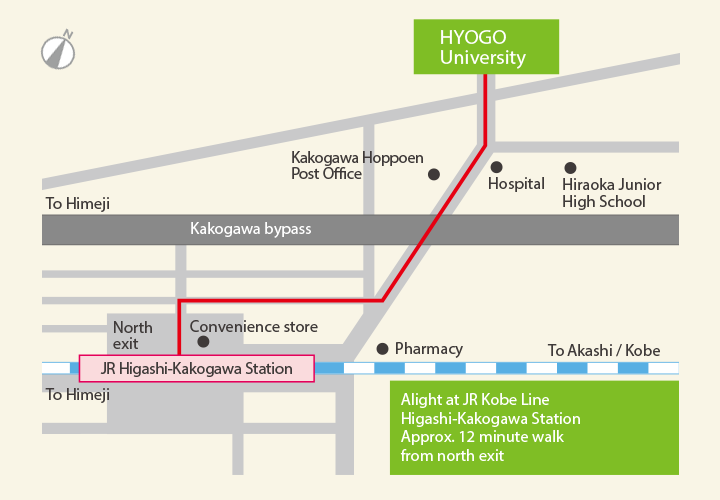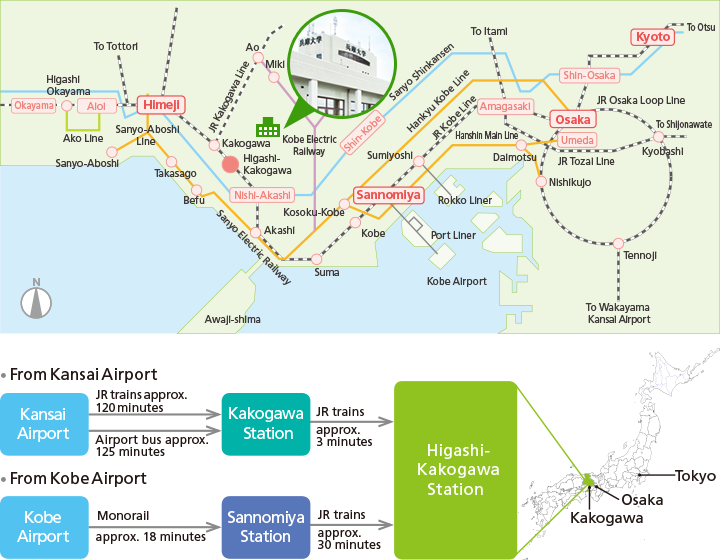 Campus Map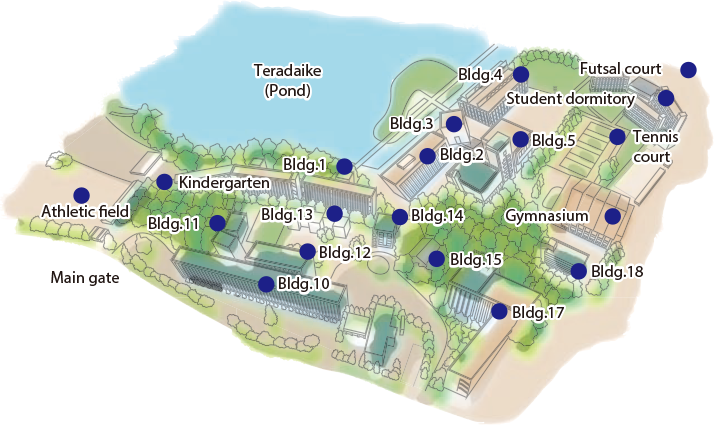 Click here to download
PDF
Facilities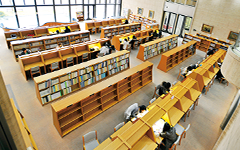 Library
The library has a collection exceeding 140,000 volumes. It is used by a total of 32,000 students and other users every year.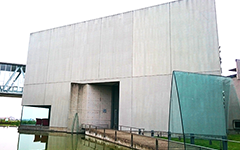 Learning Support Center (Active Learning Zone)
Here, dedicated staff provide study support. In the active learning zone inside the facility, an environment is provided to support active learning, with PCs, displays, projects, iPads and other equipment.
Japanese page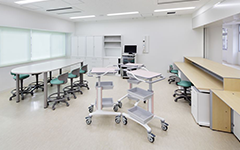 Medical Simulation Center
This center has the same environment as a hospital room, and enables training with a high degree of reality using simulators. It was opened in 2015 with the objective to making community healthcare safer and higher in quality.
Japanese page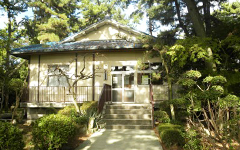 Shiyuikan (lit. Hall of "Bodhisattva's profound thought")
Hyogo University highly value Buddha Dharma and teachings of Jodo Shinshu Hongwanji-ha school of Buddhism. Shiyuikan was donated in 1973 by director Senyo Kōno, one of the founding members of the university and the wife of university president Genso Kōno at that time. Shiyuikan is widely acknowledged by students/faculty/staffs and local residents as the place for weekly Buddhist services and various religious/Buddhist seminars.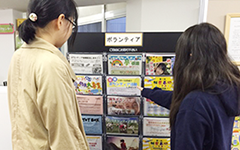 Volunteer Center
The Volunteer Center maintains information on numerous projects looking for volunteers. Students engaging in volunteer activities for the first time, or wondering how to get started, should first visit the Volunteer Center. The center staff will provide information on volunteer opportunities and background knowledge on volunteering, and discuss any questions you may have.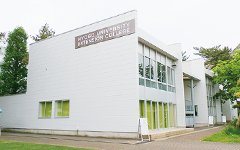 Extension College
The Hyogo University Extension College is an institution based on the principles of an open university. It provides educational opportunities to the public in Hyogo Prefecture, and meets the need for lifelong learning which is growing in today's knowledge-based society. Taking citizenship education as the foundation for learning, the college provides a full range of courses from general culture to practical learning to help form a citizen's society.
Japanese page
Academic Calendar
4 April
• Start of Term I
• Entrance ceremony
• Orientation
• Start of Term I lessons
5 May
• Flower Festival Buddhist memorialservice (Buddha's birthday)
6 June
• Anniversary of the school's founding (June 10)
7 July
• End of Term I lessons
8 August
• Term I periodic examinations
• Intensive lectures
• Summer vacation
9 September
• Start of Term II
• Start of Term II lessons
11 November
• University campus festival "Shuhosai"
12 December
• Hyogo University illuminations
• Winter vacation
1 January
• End of Term II lessons
• Term II periodic examinations
• Graduation research and presentations
2 February
• Intensive lectures
3 March
• Commendation of excellent students
• Graduation ceremony and graduation party
• Spring vacation(~4/1)